August 18, 2021 - August 20, 2021
9:30 am - 3:30 pm
CSI Camp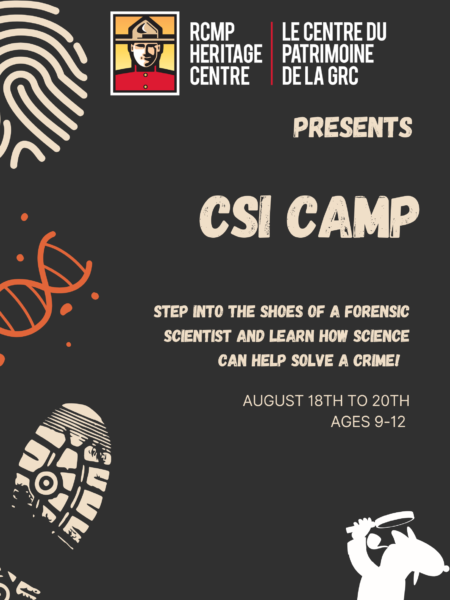 CSI Camp – Age 9-12
Dates Offered: August 18 -20
Fitness, Formations and Forensics are all a part of the RCMP Cadet Training Program.
This camp is designed for aspiring Junior Detectives. Participants will have an opportunity to be involved in a crime scene investigation and explore a variety of forensic methods used to solve a crime. They will learn that scientific method requires attention to detail and extraordinary team effort. They will be required to examine evidence in a mock crime scene and through a process of elimination determine the most likely suspect. While working as a team they will complete forensic experiments and discover the science involved in police work. They will also learn about the Cadet Training Program, RCMP K9 and the Musical Ride.
For more information and registration, contact bookings@rcmphc.com.