November 5, 2021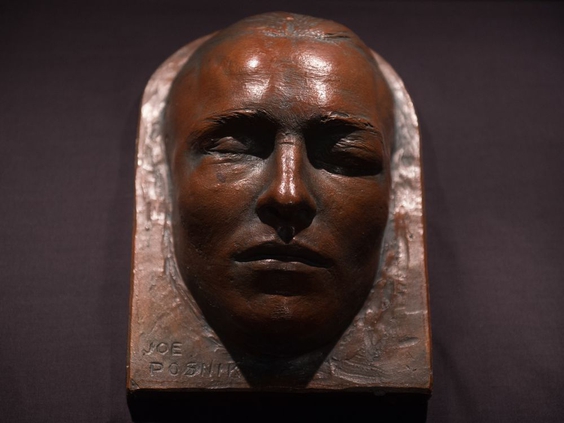 MACABRE MUSEUM: The Benito Bandits
Over a four-day time-period in October of 1935, three RCMP officers and one local constable were murdered. The incident started when RCMP Constable John Shaw and Benito Municipal Constable William Wainwright apprehended three men (John Kalmakoff, Joesph Posnikoff, and Peter Woiken) near Pelly, Saskatchewan on suspicion of robbing a bank in Benito, Manitoba. The men were not searched before they were put into Shaw's unmarked police car. A scuffle with knives and a .32 revolver ensued and both officers were killed. The suspects fled.
The infamous Benito Bandits (as they were dubbed by the press) were the subject of a three-day manhunt across three prairie provinces that grabbed national headlines. The case marked one of the first times that prairie people started locking their doors out of fear.
On third day of the manhunt, the Bandits robbed driver C.T. Scott of his money and wristwatch. They followed Scott's vehicle to Banff where Scott stopped at an RCMP checkpoint at the east gate of Banff National Park, informing the RCMP that he had been robbed by the men following in the car behind him.
As RCMP Sergeant Thomas Seller Wallace and Constable George Coleman Harrison approached the vehicle, they were both shot through the windshield and mortally wounded. They would both later die in hospital. As the Bandits fled, one of them (Joseph Posikoff) was killed in a shootout.
That evening, groups of Banff residents joined the RCMP to track down the fugitives. The hunt for the Benito Bandits also involved RCMP Sergeant and dog handler John Cawsey and his dog Dale, one of the RCMP's first police dogs. The remaining Bandits were eventually tracked down that evening and were both killed in a shootout.
Before the bodies were released back to the families, an artist snuck in during the dead of night and took death masks of the trio. A death mask is a cast of someone's face taken after they have died and were often used to help police identify suspects or victims. In this case, as the masks were created without consent, the RCMP confiscated them. These Benito Bandits' death masks are a popular part of The Macabre Museum.