August 9, 2023 - August 10, 2023
Behind-the-Scenes Tour
These tours are closed. Please check out our weekday trolley tours at 11 am.
Register for this free tour by August 7 with a $10 gallery admission!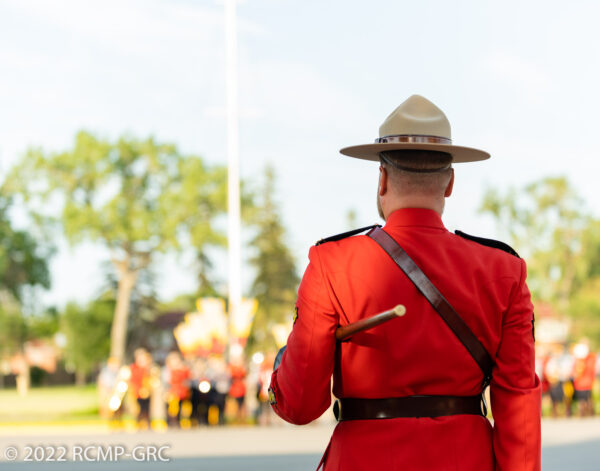 Provided by the RCMP Depot Division, for two days only, members of the public will have a rare opportunity to book a walking tour of the RCMP Academy in Regina, Saskatchewan. These exclusive, one-hour "Behind-the-Scenes" tours are scheduled for Wednesday, August 9 and Thursday, August 10. The walking tours will replace the regular 11 am Heritage Centre tours.
The walking tours offer visitors a unique chance to explore some never-seen-before locations at Depot. Participants will have the chance to learn insider information from subject matter experts who can provide details about the inner workings of the RCMP Academy. They will see Depot in a whole new light thanks to the knowledge and expertise of those who know it best.
👉August 9 and August 10.
⏰9 am; 10 am; 11 am; 1 PM; 2 PM; 3 PM.
⭐Maximum 20 spots per tour
💲Free tour with $10 gallery admission (plus taxes) – register by August 7.
Must Know, Before You Go
The RCMP Academy is an active training site and a secure facility. Access is controlled. No photography or filming will be permitted on any part of the tour.
Guests must be at the Heritage Centre 1 hour prior to the start of all tour times. Guests must have pre-purchased tickets to take part.
Guests are required to register including; signing in at the Heritage Centre, providing full name and address, and providing photo ID, which will be kept in a secure place at the RCMP Heritage Centre for the duration of the tour of Depot.
Bags and personal items, including phones, must be stored at the Heritage Centre during the tour of Depot.
This is primarily a walking tour with limited wheelchair accessibility. The tours will start and end at the RCMP Heritage Centre.
Admission
To experience these FREE two-day tours, a $10 gallery admission ticket is to be pre-purchased using the links below by August 7. This admission guarantees your spot on the free tour and unlimited access to the Centre's galleries and theatre on the day of the tour. Gallery admission is $10 plus applicable taxes.